We provide best solutions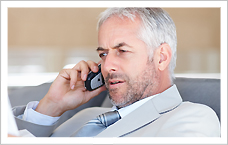 Kaisen Web Firm Consultants provide direct strategic advice to web developers and web designers. We help these IT experts take full advantage of the strategies of over 20 years of direct hands-on experience from consultants and coaches savvy to your industry by focusing on the pinnacle points of your web company's main and most-effective areas of need and where the most crucial benefit can be received.
Our consulting firm provides web designers, developers, and executives with expert advice, concrete recommendations, and sensible solutions to critical IT company-related issues that are crucial for the very existence of your business.
Ideal solutions
Kaizen Web Firm Consultants are proponents of "best practices" in operations and marketing of web design and development companies as well as the delivery from conception to exit of your business. Our consulting and coaching firm's services are delivered in a highly interactive and competitive format using state-of-the-art techniques and proven approaches based on our own unique methodology.

Company Solutions

Time Management
Is everyone "overworked" but nothing is getting done? For some companies, clearly defining the business...

read more

Team Building
When performance avoidance sets in with business owners, this complacency, if not addressed, can emulate thru ought the...

read more
To Learn More, Call Us:
403-809-6848