Featured Expert
Sonja Gosteli, Chief Consultant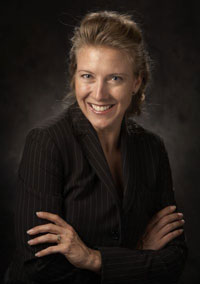 Business and Professional Development Consulting. Working with business owners and executives, predominately within web development firms to identify key areas of improvement, establishing solid goals, helping Kaizen clients to adopt new values of accountability and thereby helping them to reap the rewards within their personal accomplishments.
Personal Development Consultant. Gleaning from her many years of experience and applied knowledge, clients benefit from Gosteli's ability to help create clarification of values and vision, setting goals and taking new action towards a more satisfying and successful personal life.
Business Mentor and PowerBoard Facilitator. Through PowerHouse International, Sonja Gosteli was recently invited to guide business groups and individuals to stay accountable to their business growth and development. Within this platform, independent business owners unite in strengthening their businesses, reclaiming their power, and harnessing community influences.
As founder and leader of Globi Web Solutions, Sonja drove the company from a small two-person startup with revenues of $100k to a 12 plus person international enterprise with revenues exceeding $1M per annum, and an active client base of over 250 clients. In 2010, she successfully sold her business and today is passionate about continuing to giving back to both individuals and the business community in helping them to regain their own passion and finally achieve their personal and professional goal.
To Learn More, Call Us:
403-809-6848