Web Firm Industry Specific Business Consulting with Proven ROI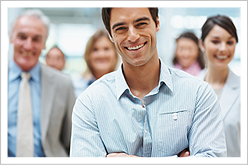 The life of a Web Designer: Sacrificed Weekends, Holidays, and Birthdays. Constantly in reactive, fire fighting mode.
There is no doubt that small IT consultants are exceptionally bright, technical geniuses but being able to solve an extremely complex technological challenge doesn't mean you can also run a successful business.
This is why web companies seek the valuable expertise of this industry specific business consulting team - particularly one with IT industry savvy experience. It's time to accelerate your business and gain back valuable time. From systemization, marketing, valuation, and sales successes, glean from over 20 years of growth, development, marketing, and leadership strategies from within the web industry. Discover in a short time how applying the hammer in just the right manner can help you gain clever tactics to regain time and focus and, at the same time, accelerate the growth of your web development business.
Our Services
Systemization
IT firms are in the business of emergency management and if you don't have solid...
Coaching
Working with an industry experienced business coach also allows IT firms to...
Client Liaison
Client liaison is a crucial aspect of any web project. The lack of this communicative...
more services
Featured Expert

Sonja Gosteli

Chief Consultant
Business and Professional Development Consulting. Working with business owners and executives, predominately within web development firms to identify key areas of improvement, establishing solid...
To Learn More, Call Us:
403-809-6848